Welcome to Science at Carleton!
Our community of researchers – students, faculty, and staff – engage in cutting-edge, world-class scientific inquiry, from unlocking the mysteries of dark matter to understanding why salamanders glow in the dark. We explore better ways to fight disease and promote physical and mental health, to create a sustainable environment for future generations, and to enhance our online security and push the limits of technological advancement.
Our approach to scientific study in all of these areas is collaborative, experiential, and multi-disciplinary. We believe that finding answers to real-world problems requires teamwork, hands-on discovery, and multiple perspectives. As a result, our students acquire a range of skills appropriate for a wide array of careers.
We're also committed to sharing our contributions with our community. Our Science Cafés, public lectures and high school visits help us share with others what we have discovered. Events like the Magic Show, the Butterfly Show and our specialized lecture series and showcases help us to share our excitement over recent advances in science with those around us.
Discoveries from fundamental, curiosity-based research forms the foundation of scientific understanding. Through this discovery, we gain the knowledge and understanding to begin to solve the challenges facing us on a local, national and even global scale.
Whether you're looking for a place to earn a degree, conduct research and train students, or work in an academic community, we encourage you to join us at Carleton Science on our journey of discovery.
– Maria DeRosa, Interim Dean of Science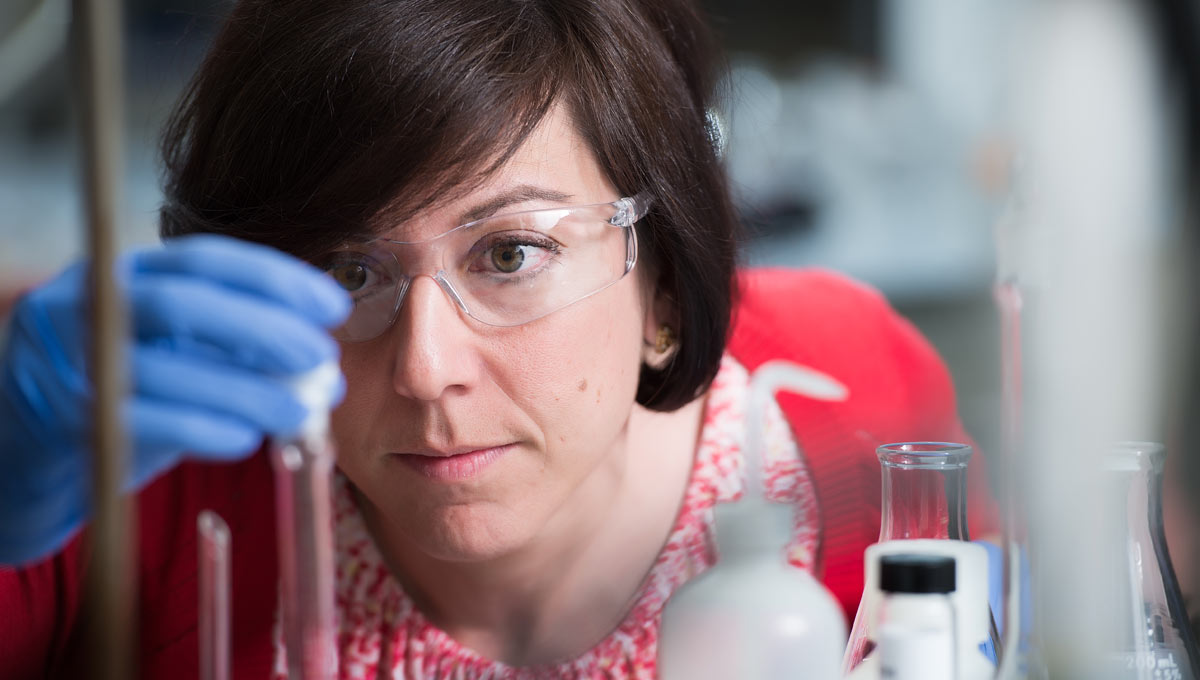 Interim Science Dean Focused on Safe Return to Campus and Big-Picture Goals
As a mid-career scientist and teacher, Carleton University Chemistry Prof. Maria DeRosa has her hands full in the lab and classroom.
She's built a successful research program, exploring, among other areas, the use of short DNA sequences called aptamers to address Parkinson's disease and in smart fertilizers that release nutrients at critical growing times. She's also supporting and mentoring dozens of students, from undergraduates to post-docs, and is halfway through a two-year term as chair of the Department of Chemistry.
But when Faculty of Science Dean Chuck Macdonald decided to return to his hometown of Halifax, to take on the same role at Dalhousie University, DeRosa didn't shy away when asked to serve as interim dean until June 30, 2022.