Past Event! Note: this event has already taken place.
About the speaker
Erin Vanzyl is a doctoral candidate in the Department of Biology at Carleton University. Her research examines how human cells respond to errors in the process of gene splicing, providing insight into how cells detect such errors and protect themselves by minimizing the damage.
Gene Processing: The Splice of Life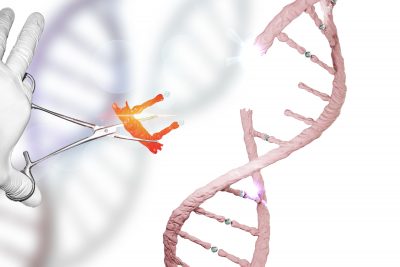 RNAs, the intermediate between DNA and proteins, play an essential role in regulating gene expression. In 1958, 'the central dogma' of biology outlined a simple DNA-RNA-Protein flow of genetic information. Since then, it has become increasing clear that this is a much more complex and dynamic process. Pre-mRNA splicing is an RNA processing step that allows the excision of portions of RNA not needed to encode functional proteins. Interestingly, each of the 'Hallmarks of Cancer', a group of shared characteristics between cancer cells, has been linked to abnormal pre-mRNA splicing events. Because of this, inhibition of splicing has been explored as a possible cancer therapeutic. Erin's research gives insight into how splicing inhibition is affects human cells.
About the Science Café
Come and virtually join us for a lively discussion around a scientific issue of the day. Be prepared to be informed, engaged and even amused, as our professors share their scientific discoveries with you. All are welcome. For more information, please contact the Faculty of Science by email at odscience@carleton.ca