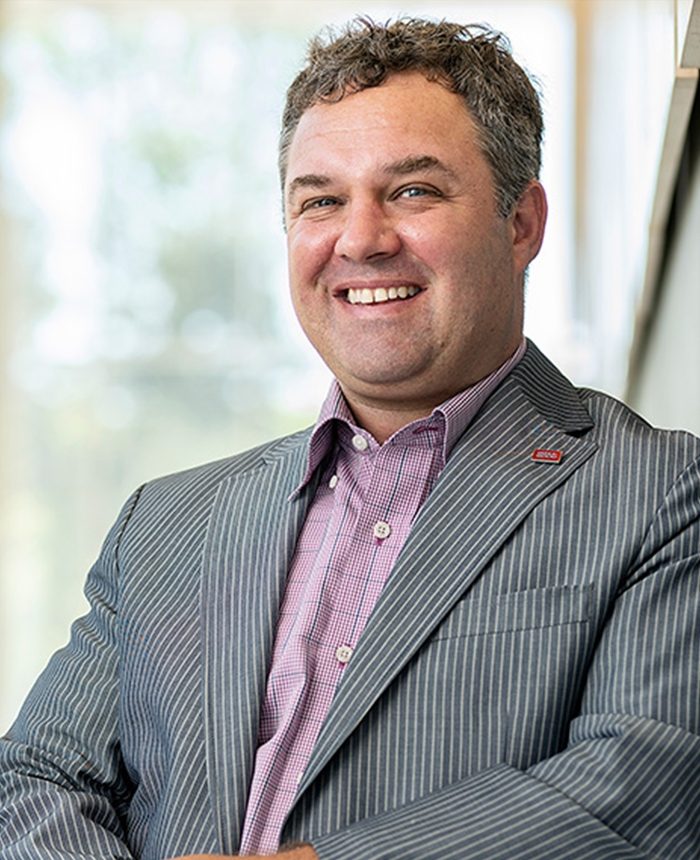 Charles L.B. Macdonald, Dean of Science
Charles L.B. Macdonald was appointed as Dean of the Faculty of Science for a five-year term starting Aug. 1, 2018. Previously, Macdonald was Head of the Department of Chemistry & Biochemistry at the University of Windsor, after serving as acting Dean of Science at Windsor from 2015 to 2016 and Associate Dean of Science, responsible for graduate studies from 2010 to 2017.
Macdonald was born in Halifax, N.S. He obtained a BSc (Honours) in 1994 and a PhD in 1998 under the supervision of Prof. Neil Burford at Halifax's Dalhousie University. From 1998 to 2001, Macdonald was a post-doctoral fellow at the University of Texas at Austin. In 2001, he joined the University of Windsor. Macdonald's areas of scientific interest include main group synthetic chemistry, inorganic chemistry, organometallic chemistry, crystallography and computational/theoretical chemistry.
Associate and Assistant Deans
All
Department Chairs
Institute Directors
School Directors
Administrative and Technical Staff
All
Administrative Staff
Events and Outreach
Faculty Advancement
Industry Partnerships
Research
SSSC Administration
Technical Support