The Fields-Carleton Distinguished Lecture is an annual lecture sponsored by the Fields Institute for Research in Mathematical Sciences and Carleton University. The series features internationally-renowned speakers with expertise in mathematics, statistics and theoretical computer science. Each guest speaker delivers a public lecture as well as a research lecture, which is more technical in nature.
2022 Fields-Carleton Distinguished Lecture
Chaotic Music and Fractal Art: A Glimpse into the Neurophysiology of Aesthetics
Thursday, Oct. 13, 2022 at 7pm at Residence Commons, Second Floor
The enjoyment of music and art are uniquely human experiences. Yet we still do not understand the attributes that lead us to appreciate some artistic works and not others. In this talk, Dr. Leon Glass will address how concepts in mathematics can help us to think about these matters, and challenge you to think about what you hear and see, and how you do it.
Guest Speaker: Dr. Leon Glass
Emeritus Professor
McGill University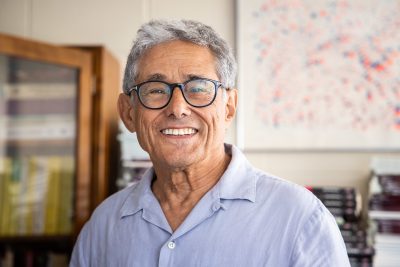 Glass is renowned for his research on applica- tions of nonlinear dynamics to physiology and medicine. He has made major contributions to the mathematics of biological function and rhythms in the cardiovascular system, dynamics and control in genetic and neural networks, and visual perception.
Past Lectures
Recent guest speakers include:
Charmaine B. Dean, University of Waterloo
Gang Tian, Peking University
Uffe Haagerup, University of Copenhagen
Thomas C. Hales, University of Pittsburgh
Kenneth R. Davidson, University of Waterloo
Donald Dawson, Carleton University
V. Kumar Murty, University of Toronto
Philippe Flajolet, INRIA
Jerrold Marsden, California Institute of Technology
Donald Saari, University of California, Irvine