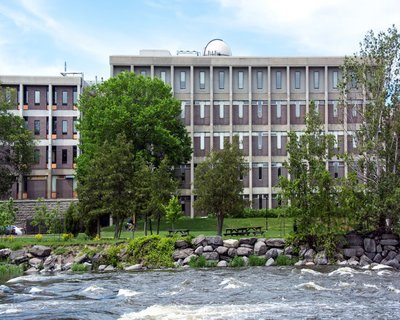 Herzberg Laboratories
Named for Gerhard Herzberg, Canada's first Nobel Prize recipient for natural sciences, and Carleton's former Chancellor, this building houses the School of Computer Science, the School of Mathematics and Statistics, the Department of Physics, Department of Earth Sciences, the Environmental Science program, Integrated Science program, Department of Health Sciences, the Science Student Success Centre, as well as the Faculty of Science Dean's Office. A roof-top observatory features a powerful star-gazing 14″ reflecting Celestron telescope.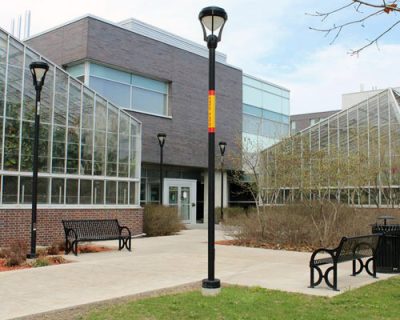 H.H.J. Nesbitt Biology Building
The H. H. J. Nesbitt Biology Building is made up of climate-controlled greenhouses that contain one of the finest collections of plants for teaching and scientific study in Canada. The Nesbitt Building is state of the art with open architecture to foster collaborative work and invite interaction between scholars. Design features such as open laboratories, lounges used by both students and faculty, and faculty offices clustered in a central area, promote an atmosphere of shared learning.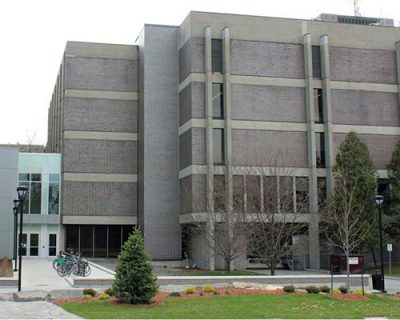 Steacie Building
The Steacie Building for Chemistry is named in honour of E.W.R. Steacie, a distinguished chemist who served as chair of Carleton's board of governors and president of the National Research Council. The Department of Chemistry is housed here, as well as Carleton's state-of-the-art Chemistry Superlab — a $5-million, 6,500-square-foot facility where up to 120 students can work at a time in a safe and collaborative way.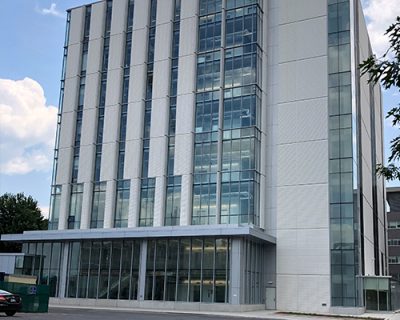 Health Science Building
The new Health Science Building houses the departments of Health Science and Neuroscience. The design and layout of the labs, offices and workspace are such to help encourage and facilitate collaborative interaction between faculty and students. Click here to read more.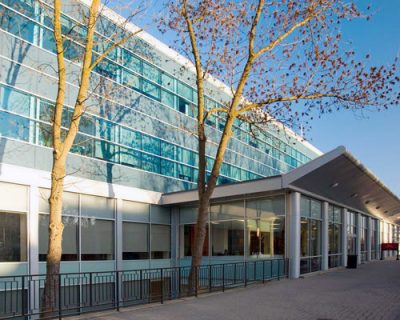 Tory Building
The Tory building was the first building on campus. It was named after the first President of Carleton College, Henry Marshall Tory. The Department of Biology's undergraduate life sciences laboratories are housed here.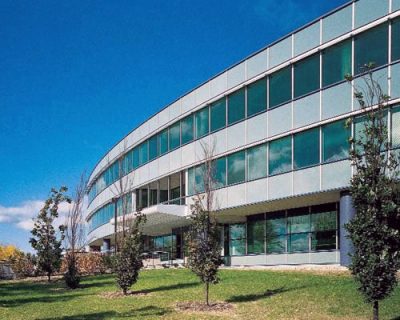 Carleton Technology & Training Centre
The Carleton Technology and Training Centre is home to the University's Health Services, the Co-op Office, pharmacy, dental clinic, "Treats", and a variety of Ottawa-based companies and associations, as well as faculty offices in the Department of Biology.