The Faculty of Science hosts public lectures during the academic year that address a scientific issue of the day as well as bring to campus well-known scientists from around the world.
Established in 2002, the Discovery Lecture is designed to showcase and promote excellence in science journalism. The lecture is sponsored jointly by the Faculty of Science and the School of Journalism.
The lecture is held annually in the winter semester and is free and open to the public.
The Past, Present and Future of Medicine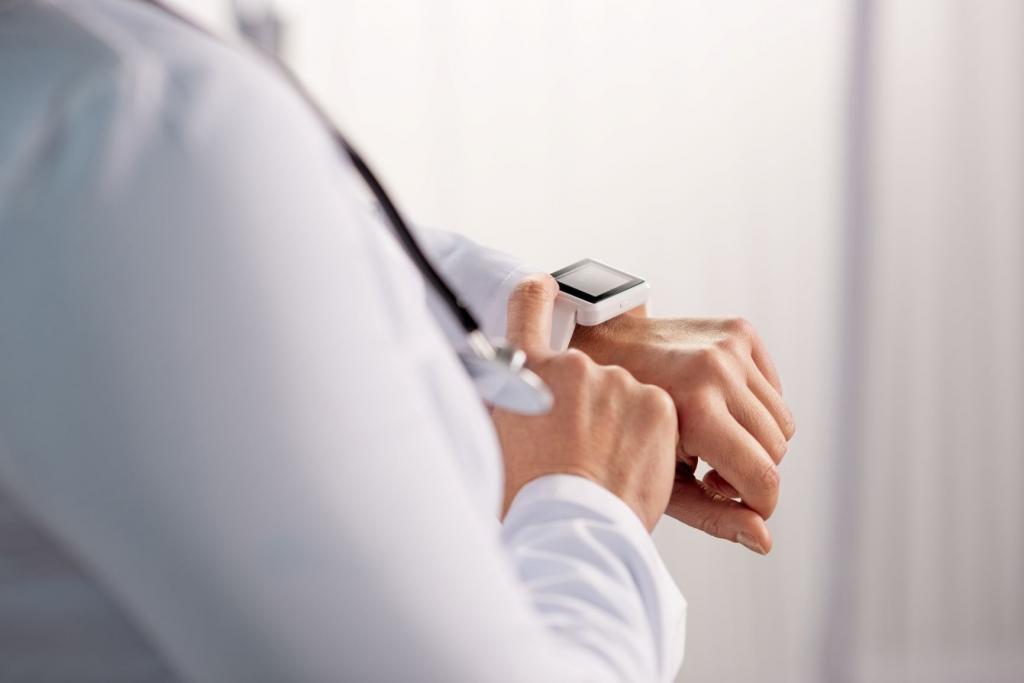 #DISCOVERY19
Monday, Feb. 4, 2019 at 7 p.m.
Richcraft Hall – 2nd Level, Carleton University
Richcraft Hall, Carleton University
Parking is available in Lot P9
The future of medicine is bright, from smart watches that can diagnose illnesses to innovative new medical cures and the global effort to deliver universal healthcare. But there are challenges ahead: Black box artificial intelligence that could make diagnoses without adequate transparency; the rising threat from known and unknown pathogens; and potential privacy breaches from the more mobile health data of the future. The Economist's Natasha Loder will look at these advances through the lens of general practice from the 1930s, through to the present day and beyond.
Natasha Loder
Health Policy Editor, The Economist
Natasha Loder is The Economist's Health Policy Editor based in London. Over her 18 years on staff at The Economist, Loder has covered health-care, medicine, the environment, and many additional areas of science and technology. She was also a foreign correspondent for three years in Chicago, covering the Midwest, American education and agriculture. Prior to joining The Economist, Loder worked as a news reporter for the journal Nature and worked briefly for The Times Higher Education Supplement and Research Fortnight. She has won a number of awards for her work covering cancer, the environment and technology.
Previous lectures, 2002-present
What Dinosaur Teeth Reveal About How they Lived (2018)
Robert Reisz
A Quirky Past, An Uncertain Future (2017)
André Picard
The New Communication Climate (2016)
Andrew Revkin
How to Build a Robot Brain: From Artificial Intelligence to Emotional Intelligence (2015)
Dr. Angelica Lin
Truth, An Inconvenience (2012)
Jay Ingram
Darwinian Evolution: From Conception to Misconception (2009)
Dr. Andrew M. Simons
Evolution and Its Causes (2009)
Dr. Charles Goodnight
The Darwin Beat: Dispatches From the Frontiers of Evolution (2008)
Carl Zimmer
Can Animals Think? (2007)
Jay Ingram
Host, Discovery Channel, Daily Planet
And Now For the Weather (2006)
David Phillips
Senior Climatologist, Environment Canada
Cold As Ice: Canadian Know A Lot About Cold …. Or Do We? (2005)
Dr. Gordon Geisbrecht
Professor of Thermophysiology, University of Manitoba
Future Fantasy: Turning Dreams Into Reality (2004)
Bob MacDonald
Host, CBC Quirks and Quarks
Science, Non-Science and Nonsense from Aliens to Creationism (2003)
Dr. Lawrence Krauss
Ambrose Swassey Professor of Physics, Case Western University
Hey! There Are Cockroaches In My Chocolate Ice Cream (2002)
Dr. Joe Schwarcz
McGill Office for Chemistry and Society