Join us for a milestone celebration!
Tuesday, Sept. 19, 2023 from 5:30 to 8 p.m.
Richcraft Hall | 2nd Floor Conference Rooms

Calling all faculty, staff, students, and alumni! We're always thrilled to welcome you back to campus at the start of the academic year. But this year in particular is extra special for us, because it marks 60 years since the Faculty of Science was established at Carleton University.
We invite you to join us for 60 Years of Discovery, a milestone celebration event just a few days before the university's annual Homecoming and Throwback festivities begin.
We look forward to exploring our shared past, present and future, hearing from keynote speaker Dr. Sean MacKinnon (a Carleton alum!), and great conversation with friends while enjoying free food and drink! Everyone is welcome.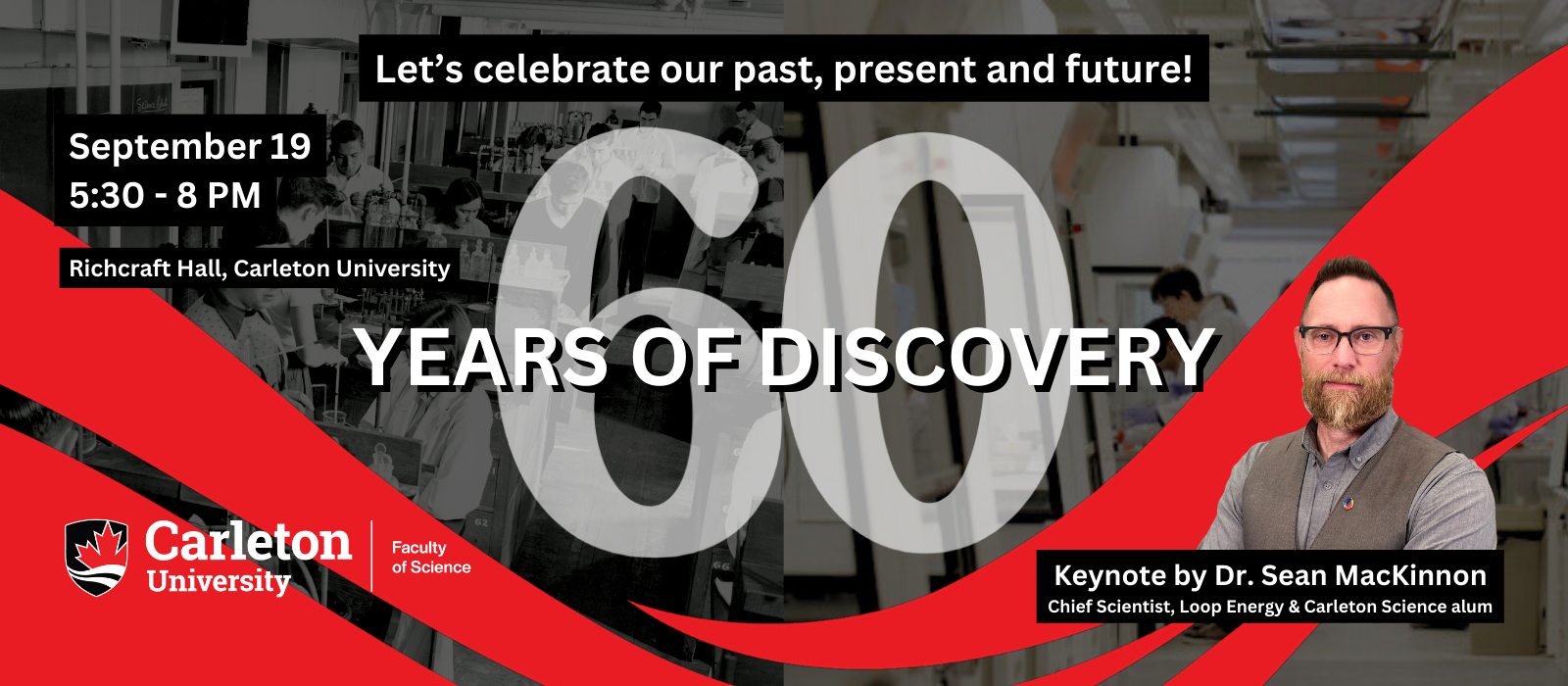 Industrial Science – Lessons Learned After Two Decades of Experience in Clean Technology
Post graduation from The Faculty of Science, Chemistry at Carleton University, Sean MacKinnon (2001, PhD) has been employed as a scientist in the clean technology sector developing fuel cells, electrolysers, and battery technologies for the last 22 years.
Focused on the challenges experienced in undertaking scientific research in a multidisciplinary sector, where scientists are dramatically outnumbered, Dr. MacKinnon will provide a few lessons learned regarding how to advance the fundamental understanding of the core technologies that are the foundation of new clean technology applications. (Hint, scientists are unable of doing it on their own!)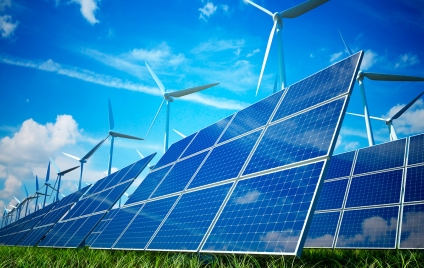 Meet our Keynote Speaker, Dr. Sean MacKinnon
Chief Scientist at Loop Energy, Dr. Sean MacKinnon is responsible for leading and guiding the evolution of the company's suite of fuel cell technology solutions. His research has been integral to ensuring Loop Energy's technology provides OEMs and fleet operators with a high-performing and economical alternative to diesel engines.
Sean joined Loop Energy in 2012 after conducting two peer reviews of the company's eFlowTM fuel cell technology and validating its capacity to address technical barriers encountered earlier in his career with Ballard Power Systems and General Motors Fuel Cell R&D. He played a pivotal role in developing and patenting the next generation of Loop Energy's proprietary technology and has over 50 granted, continued and pending patents of his own. Sean also worked with the National Research Council of Canada, where he helped construct a national program for alternative vehicle propulsion technologies. He received his Doctorate in Chemistry from Carleton University.
Share Your Memories of Carleton Science
What's your favourite memory of Carleton's Faculty of Science? Share it with us using the form below or post it on social media, tagging the Faculty of Science using @CarletonScience and #CarletonScience, so we'll find your content. Photo and video submissions are encouraged.