Past Event! Note: this event has already taken place.
| | |
| --- | --- |
| When: | Wednesday, January 29th, 2020 |
| Time: | 6:30 pm — 7:30 pm |
| Location: | Sunnyside Branch of the Ottawa Public Library at 1049 Bank Street (at Aylmer Ave in Old Ottawa South) |
| Audience: | Anyone |
| Contact: | odscience@carleton.ca, 613-520-2600 x 8760 |
Can Selective Fragmentation of Canada's Rideau Canal Optimize Conservation Decisions?

Guest Speaker: Jordanna Bergman, PhD Student, Biology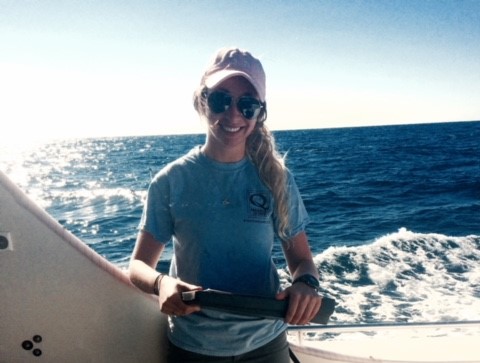 Global freshwater biodiversity is declining at an unprecedented rate, with freshwater fishes the most threatened vertebrate group on Earth after amphibians. Ensuring connectivity in aquatic systems may stem biodiversity losses by enhancing migratory fish populations, supporting genetic diversity in small or isolated populations, and providing access to ideal habitats for life-history requirements. However, in waterways worldwide, managing the connectivity of anthropogenic barriers (e.g., locks, dams) to selectively allow and restrict passage of native and invasive species, respectively, is a major challenge.
One such waterway that embodies this challenge is the Rideau Canal in eastern Ontario, Canada which forms a continuous route between Lake Ontario and the Ottawa River. When this waterway was constructed, previously disconnected aquatic habitats were connected, enabling movement through barriers of both invasive and native species. As invasive species pose one of the greatest threats to the biotic integrity of freshwater ecosystems, with potentially adverse socio-economic effects on human welfare, it is vital to consider how infrastructure and operations could be refined to reduce their spread. To do so, and without compromising connectivity to native species, Jordanna is assessing if, when, and to what extent native and invasive fish move throughout the waterway and the potential factors driving movements.
Learn more about Jordanna's research by visiting her lab page.
About the Science Café
Explore science through Carleton University's popular Science Café series, held twice a month during the fall and winter terms at the Sunnyside Branch of the Ottawa Public Library at 1049 Bank Street (at Aylmer Ave in Old Ottawa South). Each café begins at 6:30 p.m. with a 20-minute talk by a scientist followed by a 40-minute open question and answer period.
Come and join us for a lively discussion around a scientific issue of the day. Be prepared to be informed, engaged and even amused, as our professors share their scientific discoveries with you. All are welcome. For more information, please contact the Faculty of Science by email at odscience@carleton.ca or by telephone at 613-520-4388.