Past Event! Note: this event has already taken place.
| | |
| --- | --- |
| When: | Wednesday, March 10th, 2021 |
| Time: | 1:30 pm — 2:30 pm |
| Location: | Zoom Webinar |
| Audience: | Anyone |
| Contact: | Jessie Cartwright, Outreach and Community Engagement Officer, jessie.cartwright@carleton.ca |
About the Speaker
Alfonso (Alfie) Abizaid completed his BA, MA and PHD in Psychology at Concordia University. At the end of his studies at Concordia, he received the Governor's General Medal for his PhD work and the Valedictorian for the class of 2002. Alfie was fortunate to have the opportunity to continue his scientific training at Yale University School of Medicine with support from an NSERC Postdoctoral Fellowship. He is currently interested on the brain processes that integrate information from the environment to regulate feeding and energy balance. Alfie's NSERC funded research is focused on how metabolic hormones like ghrelin influence reward seeking behaviors via actions on the brain systems related to rewards and fears. His CIHR funded research examines how the hormone ghrelin influences feeding as a coping mechanism to mitigate the effects of chronic social stress. Alfie is also interested in how prenatal factors like diet, environmental pollutants, or gestational diabetes influence the development of brain systems implicated in the regulation of feeding and energy balance in their offspring.
A Gut Feeling About Stress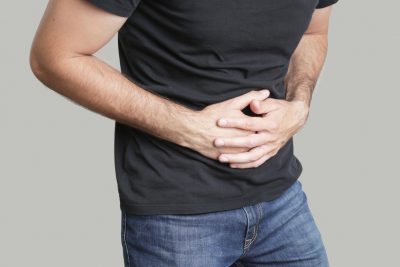 In this Science Café, Professor Abizaid will talk about stress, and how under some circumstances, stress can increase appetite and alter our metabolism to promote weight gain. He will describe how our gastrointestinal system communicates with our brain to produce these changes and meet the challenges posed by stressors.
About the Science Café
Come and virtually join us for a lively discussion around a scientific issue of the day. Be prepared to be informed, engaged and even amused, as our professors share their scientific discoveries with you. All are welcome. For more information, please contact the Faculty of Science by email at odscience@carleton.ca