Past Event! Note: this event has already taken place.
About the speaker
Dr. Holden is an Assistant Professor in the School of Computer Science at Carleton University. Previously, he was a postdoctoral fellow at the Malone Center for Engineering in Healthcare at Johns Hopkins University (Baltimore, USA). He completed my PhD (2018) and MSc (2014) in Computing at Queen's University (Kingston, Canada). He received my BScH (2012) in Applied Mathematics and Physics from Western University (London, Canada). His primary research interest is in Surgical Data Science.


Improving Patient Outcomes in Surgery Using Machine Learning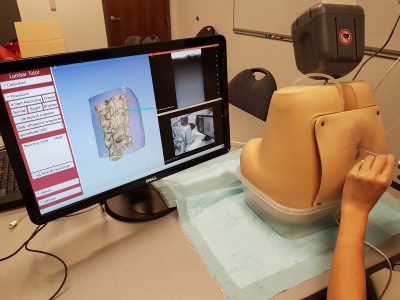 Optimizing patient outcomes is the primary goal of surgery. As modern technology, instruments, and sensors are incorporated into surgical practice, data-driven analysis becomes an avenue to further improve outcomes. Due to the diversity in disease, patients, and surgical techniques, however, it is essential that methods incorporate domain knowledge to increase robustness. In this talk, Prof. Holden will discuss the integration of machine learning on time series with surgical domain knowledge to improve surgery and surgical training. In particular, he will discuss how modern approaches to surgical data science facilitate: (1) real-time decision support in the operating room, (2) objective evaluation of different surgical approaches or technologies, (3) performance assessment and coaching, and (4) increased efficiency or reduced cost of surgery.
About the Science Café
Come and virtually join us for a lively discussion around a scientific issue of the day. Be prepared to be informed, engaged and even amused, as our professors share their scientific discoveries with you. All are welcome. For more information, please contact the Faculty of Science by email at odscience@carleton.ca