Past Event! Note: this event has already taken place.
| | |
| --- | --- |
| When: | Wednesday, March 9th, 2022 |
| Time: | 1:30 pm — 2:30 pm |
| Location: | Register for this Zoom Webinar event |
| Audience: | Anyone |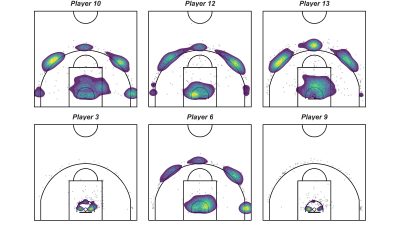 Combining a love of sports with a love of statistics – Moneyball meets Basketball.  The game of basketball is undergoing a revolution. Analytics has unveiled the inherent value of the three-point shot. This talk will explore how the spatial structure of the game has changed as a result of this discovery.  In short, we will explore what constitutes a good basketball shot.
In this Science Café Olivier Chabot, a Master's student in Statistics in the School of Mathematics and Statistics, will discuss how he learned data science via his analytics co-op under Dr. Shirley Mills with the Ravens women's basketball team.
Olivier is the third graduate student to benefit from this Basketball Analytics internship that brings together sports and academics.
About the Presenter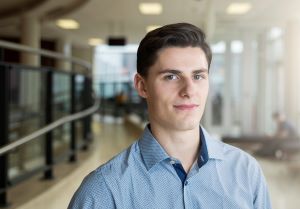 Olivier Chabot is a Master's student in Statistics in the School of Mathematics and Statistics at Carleton University. He earned his Ontario math and physics teaching certification at the University of Ottawa. He completed his bachelor's degree in mathematics at Carleton University, earning him the President's medal.  Olivier grew up in northern Ontario and eventually moved to the Ottawa region to pursue his career as a hockey player. His sports and teaching background are both assets that make him a sought-out sports analyst.  https://duddhawork.com/spatial-analysis-of-basketball-shots-in-r/
About the Moderator

Dr. Shirley Mills, School of Mathematics and Statistics, supervises two Basketball Analytics Internships, which have been made available for Carleton Grad students due to the generous endowment of a Carleton Alumnus.  In addition to supervising students in Basketball Analytics, since 2015 Dr. Mills has been the co-organizer an international hockey analytics conference Ottawa Hockey Analytics Conference (OTTHAC) recognized for hockey coaching credits. The OTTHAC22 occurs March 25-26, 2022 virtually (watch  http://www.statsportsconsulting.com/otthac22/  for more information, registration and workshops on analyzing hockey data at this free event.