Past Event! Note: this event has already taken place.
| | |
| --- | --- |
| When: | Wednesday, January 27th, 2021 |
| Time: | 1:30 pm — 2:30 pm |
| Location: | Zoom Webinar |
| Audience: | Anyone |
| Contact: | Jessie Cartwright, Outreach and Community Engagement Officer, jessie.cartwright@carleton.ca |
About the Speaker
Sarah Everts is the CTV chair in Digital Science Journalism at Carleton University. She joined the university in 2019 after more than a decade in Berlin, Germany, where she reported on science and technology for a variety of publications including Scientific American, New Scientist, Smithsonian, Chemical & Engineering News and others. Her work has garnered several awards and accolades, such as inclusion in the 2017 Best American Science and Nature Writing anthology. Sarah has an MJ from Carleton, an MSc in chemistry from the University of British Columbia and a BSc in biophysics from the University of Guelph. She's just written a book called The Joy of Sweat, that's coming out this July.
Pre-order your copy of The Joy of Sweat today in Canada and the USA!
The Science of Sweat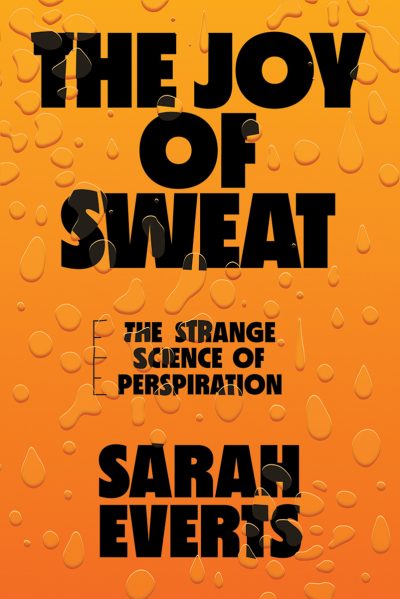 Sweating may be one of our weirdest biological functions, but it's also one of our most vital and least understood. Sarah Everts goes behind the taboo and delves into sweat's role in the body—and in human history. Join us for a sneak peek of her upcoming book, The Joy Of Sweat, to be published in July 2021 by Penguin Random House in Canada.
She will talk about the wondrous mechanics of the sweat glands and the millions of sweat pores in human skin. Learn why sweat is salty, what vices can be revealed by sweat analysis, and why we sweat when stressed (and whether it can be controlled). She'll talk about sweat dating events, trace the controversial history of antiperspirants and deodorants, consider the purported health benefits of saunas, and investigate whether "eyewitnesses" to a crime may someday be replaced by "nose-witnesses" who can pick a suspect's body odor out of a police lineup.
About the Science Café
Come and virtually join us for a lively discussion around a scientific issue of the day. Be prepared to be informed, engaged and even amused, as our professors share their scientific discoveries with you. All are welcome. For more information, please contact the Faculty of Science by email at odscience@carleton.ca