Past Event! Note: this event has already taken place.
About the speaker
Lenore Fahrig is Chancellor's Professor of Biology at Carleton University. She studies how landscape pattern – the pattern of forest, crops, cities, and roads – affects wildlife.


Smaller Fields Are Better For Wildlife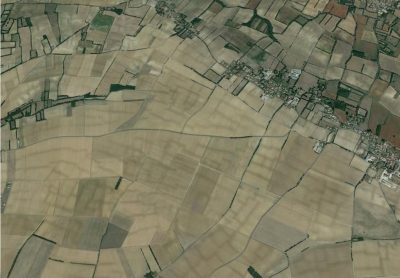 Biodiversity is in crisis. Worldwide, about nine percent of insects are disappearing each decade. In North America, about three billion birds have been lost since 1970, and about four per cent of amphibian populations are vanishing each year. These declines are caused mainly by loss of natural areas to human activities, especially agriculture. This leads to a dilemma: how can we feed the human population and save biodiversity at the same time? Our research suggests that making fields smaller could be part of the solution. There are more kinds of birds, butterflies, and other wildlife in farmlands made of small fields than in farmlands of large fields. Reversing the current trend to field enlargement could help slow down the biodiversity crisis.
About Science Literacy Week
Science Literacy Week showcases the diversity of Canadian science and the culture it's embedded in. Libraries, museums, science centres, schools and not-for-profits come together to highlight the books, movies, podcasts and events that convey the excitement and influence of science in our everyday lives. To learn more about Science Literacy Week, please visit www.scienceliteracy.ca