The seventh annual celebration of all things data, Data Day 7.1: AI: What's Next? and Everything Smart, took place on Tuesday, March 30, 2021.
This full-day free virtual event included panel sessions and research vignettes, a graduate student poster competition, and networking opportunities.
Data Day 7.1 brought together experts from government, academia and industry to explore the latest developments in data science and analytics research, and discuss topics related to the following themes:
Artificial intelligence
Data governance
Smart technology
Big Data
COVID-19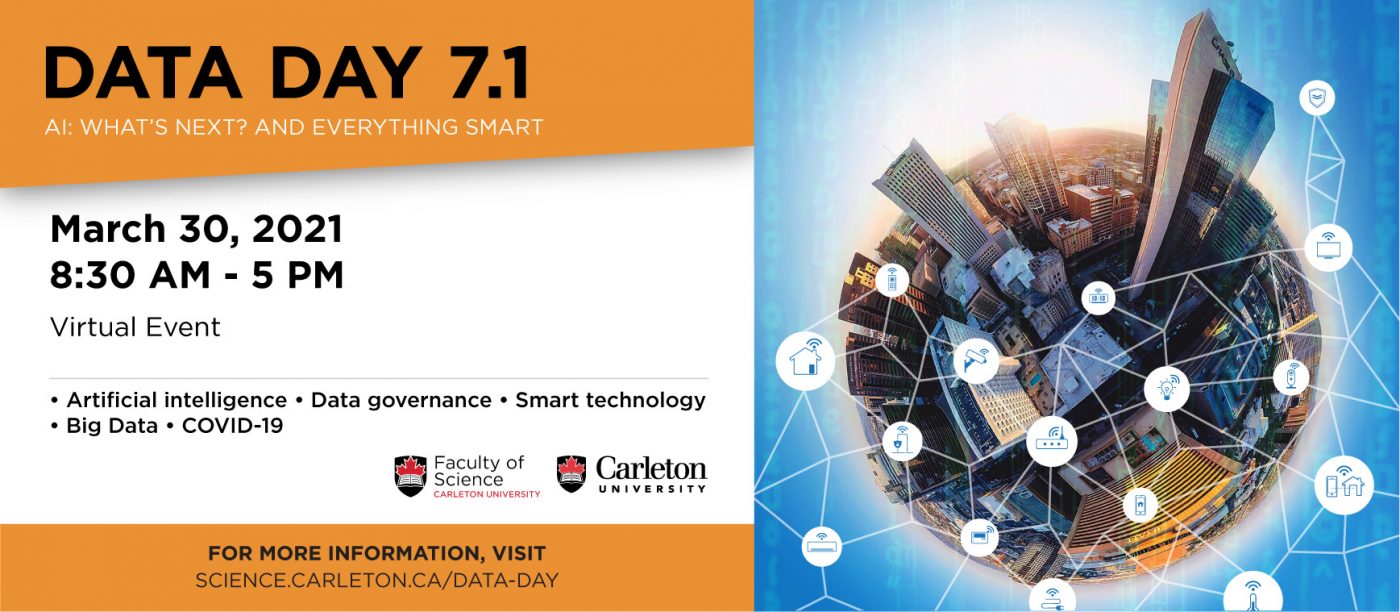 Poster Fair Winners
On behalf of the Data Day organizing team, we would like to congratulate all participants and winners of the poster fair!
DATA5000
First Place – TOWARDS EVALUATING THE BUILT-ENVIRONMENT: A HYBRIDIZED APPROACH FOR IDENTIFYING BUILDING ENTRANCE ACCESSIBILITY by Alex Lane and Julia Conzon
Second Place – PREDICTIVE ANALYTICS FOR INSIGHTS ON CANADIAN IMMIGRATION by Faye Urmaneta and Bruck Wendwessen Wubete
Third Place – A META-MODEL IN NLP FOR HATEFULNESS by Ariel Lee and Daniel Kyrollos
COMS5225
First Place – PRIVACY COMPLIANCE OF SMART STREETLIGHTS: A CASE STUDY OF THE CITY OF YELLOWKNIFE'S SMART CITY CHALLENGE PROPOSAL by Anna-Lena Theus
Second Place (Tied) – BEYOND THE BINARY: DEFINING ACCESSIBILITY IN MUNICIPAL EVENTS AND SPACE by Cora Hansen
Second Place (Tied) – RECONCILING DATA GOVERNANCE: OCAP® & THE INFC SMART CITIES CHALLENGE by Donato Leone
GENERAL
First Place – A DATA-DRIVEN APPROACH FOR DESIGNING SECURE SYSTEMS by Joe Samuel
Second Place – MACHINE LEARNING-BASED TEXTUAL AND SENTIMENT ANALYSIS OF COVID-19 SOCIAL MEDIA DATA: CITY OF OTTAWA CASE by Faraj Lagum
Third Place – ANALYSIS OF HISTORICAL GLOBAL TERRORIST TRENDS by Brittany Astles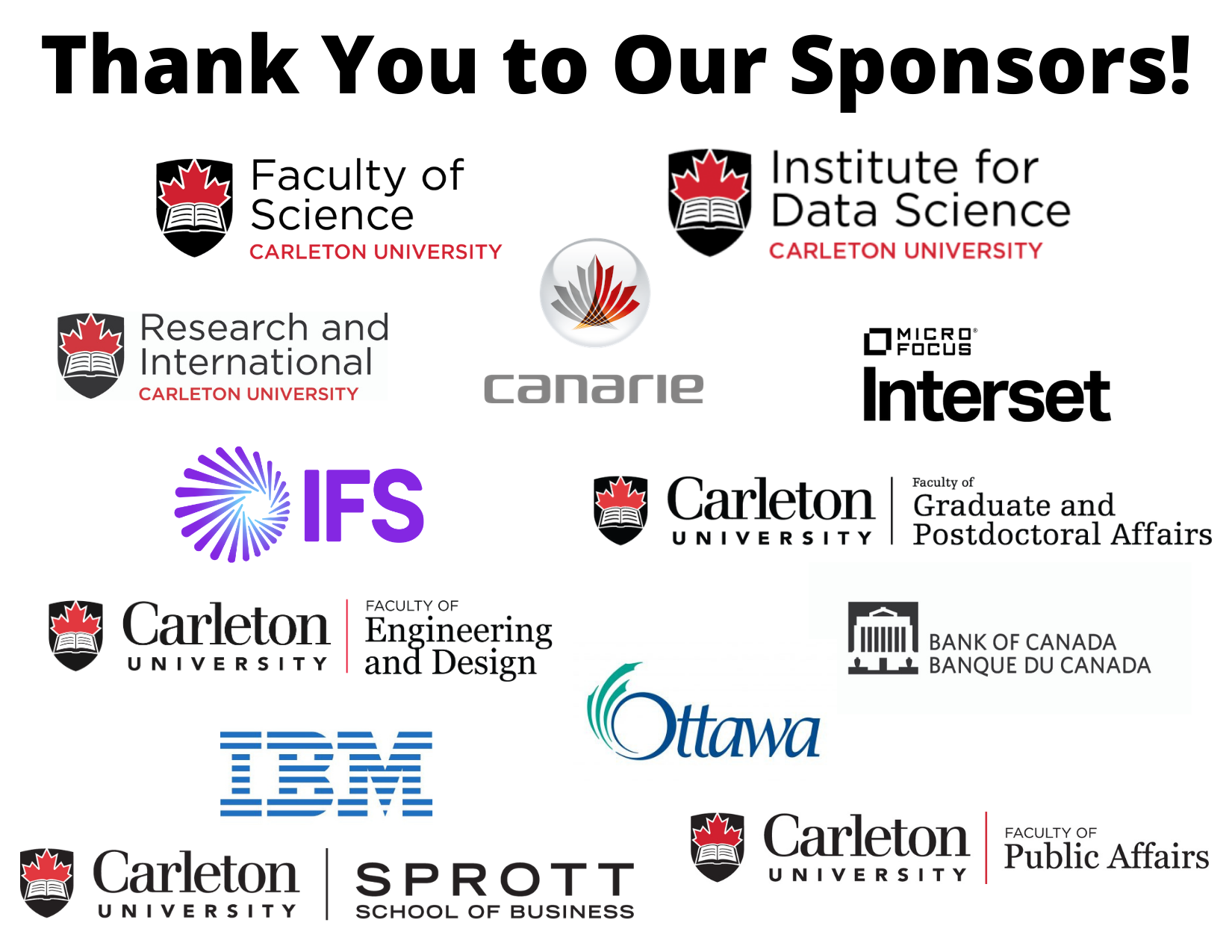 Wednesday, January 5, 2022 in Data Day News, Event
Share: Twitter, Facebook