Thank You to everyone who attended our ninth annual Data Day and made it a huge success!
The event brought together brilliant minds in data science to discuss the latest trends and developments in the field of analytics. We invite attendees to provide feedback via this online survey.
Data Day 10.0 – Save the Date
We can't wait to see what's in store for next year's Data Day, when the event turns a decade! Data Day 10.0 is already scheduled for March 26, 2024, so mark your calendars now to save the date!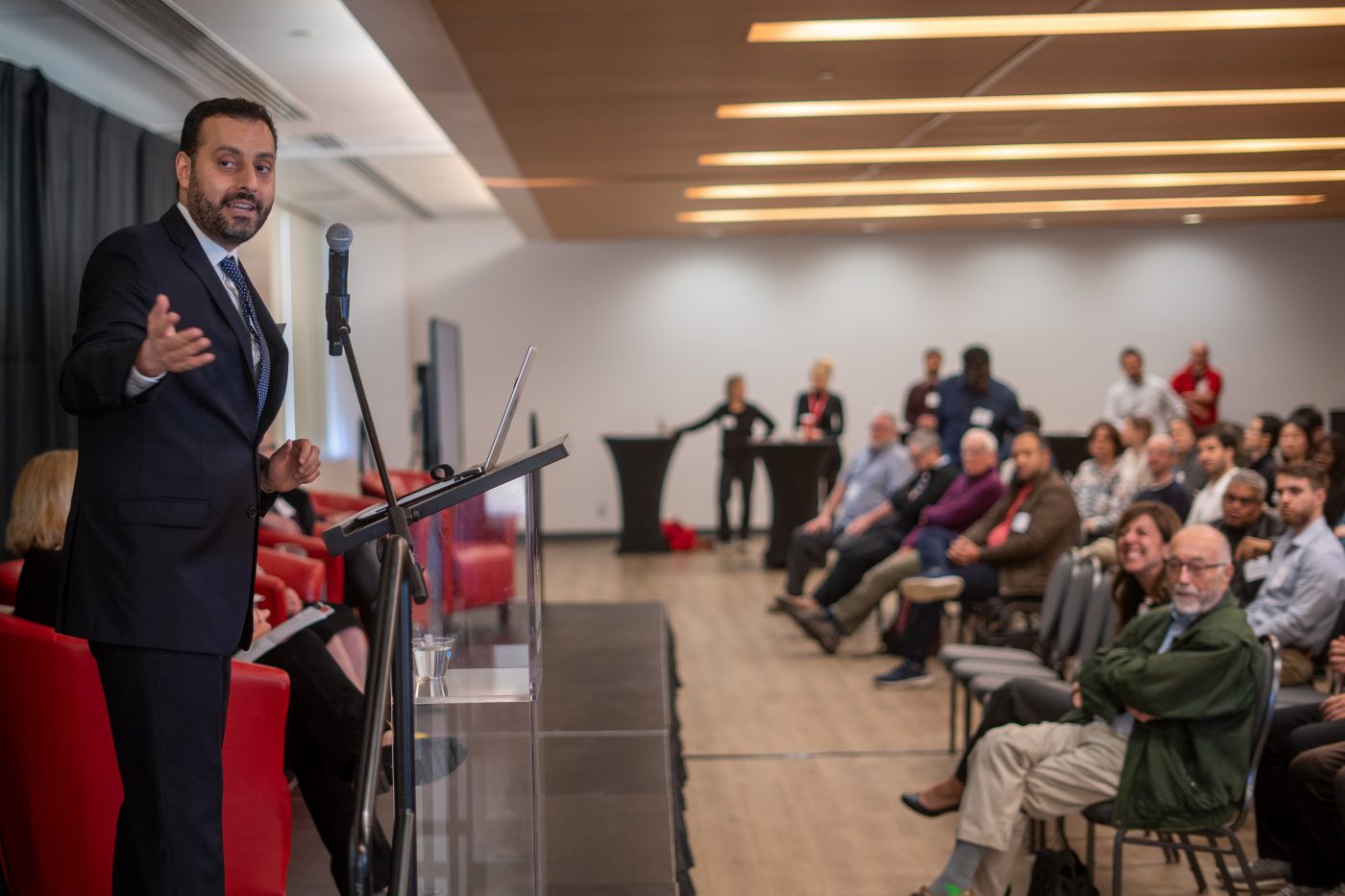 Data Day 9.0 Poster Award Winners
We would also like to extend our sincerest congratulations to all of the recipients of this year's Data Day Poster Awards.
NEW: The John ApSimon Prize for Data Science
The John ApSimon Prize for Data Science, which includes a prize of $1000, goes to Brooke Sullivan for her work on "Policing Racism: An Intersectional Strategy to Race-Based Data Collection".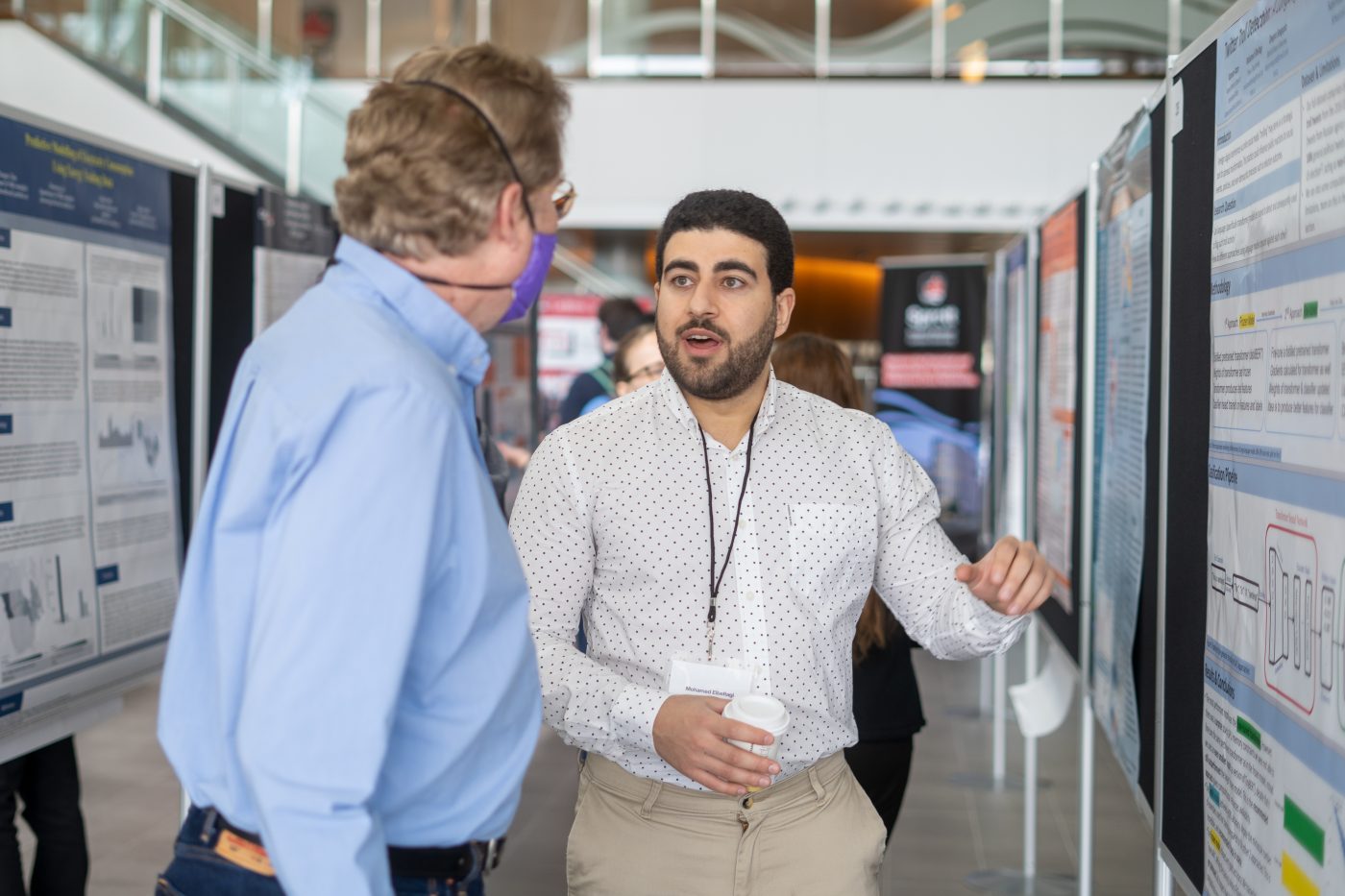 DATA 5000
In the regular competition, the first prize of $500 goes to Rayyan Akhand, Katherine Di Lorio, and Sam Egan for their predictive modeling project, "Know Your Risk: Heart Disease Predictive Modeling Based on Behavioral Health Risk". The second prize of $250 is awarded to Chris Fitzpatrick, Omar Imran, and Parul Tambe for their work on "Analyzing Economic Conditions to Predict Loan Default", while the third prize of $100 goes to Atamson Atam, Mohamed Elbeltagi, and Deepro Sengupta for their project "Twitter Troll Detection: A Language Model Approach".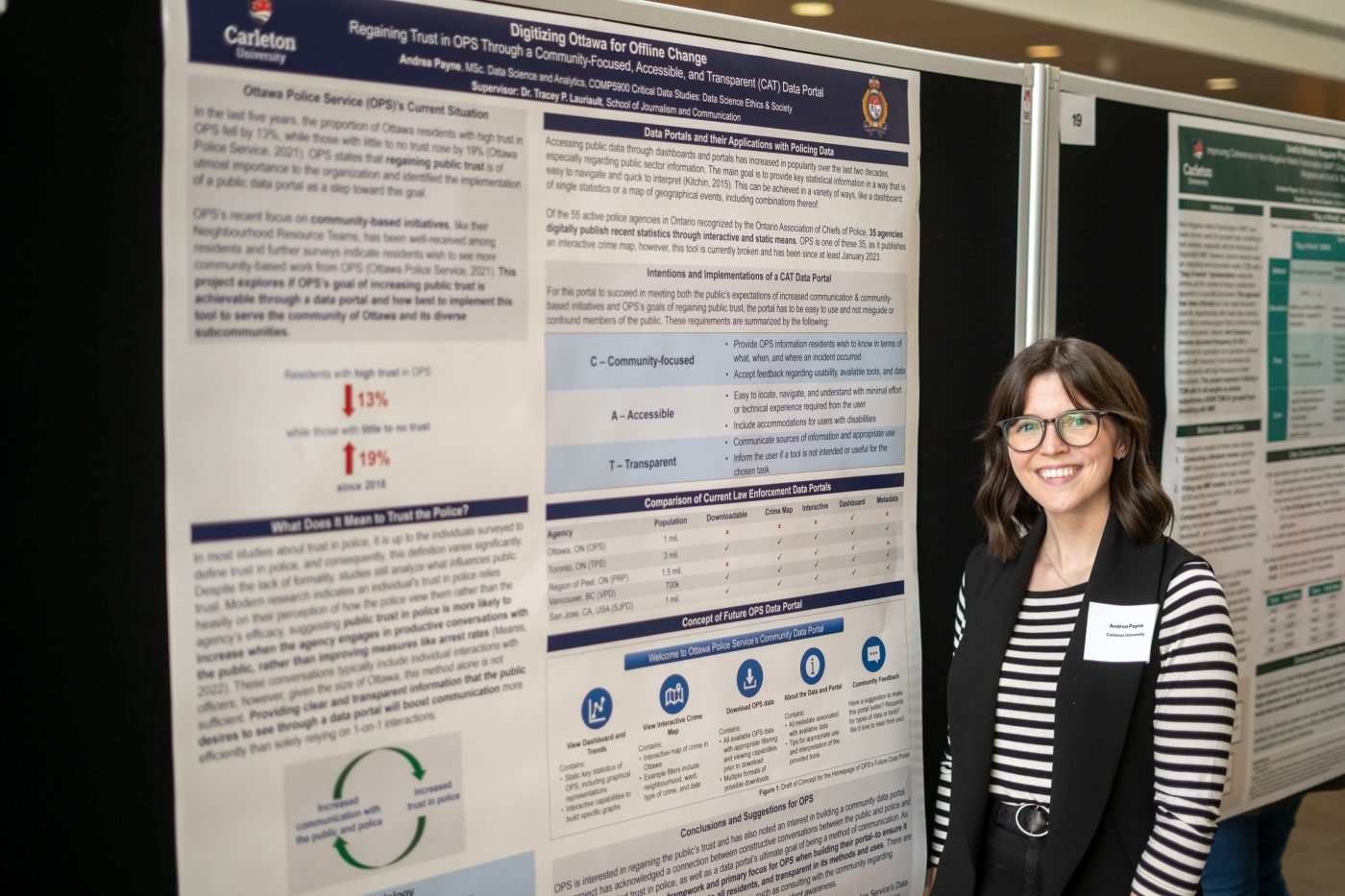 COMS5225/COMP5900
In the COMS5225/COMP5900 category, Eren Egitman takes first prize with "Actionable Intelligence: Fostering an Evidence-Informed Learning Organization", followed by Andrea Payne's "Regaining Trust in OPS through a Community-Focused, Accessible, and Transparent (CAT) Data Portal" in second place and Deepkumar Patel's "Strengthening Victim Services: Ensuring Rights and JusticePromoting Victim Rights and Strengthening support services" in third place.

At Large
In the At Large category, a tie for first place ($375 each) goes to Ali Farhat for his work on "Trust-Management Module for IoT Systems: An Interaction-based Machine Learning Approach" and Dana Haj Hussein for her project on "Designing for the Unknown: Paving the Way Towards Intelligent and Autonomous Resource Management in Future Internet of Things Systems". Andre Telfer takes third place with "Automated Analysis Pipelines in Behavioral Neuroscience", which receives a prize of $100.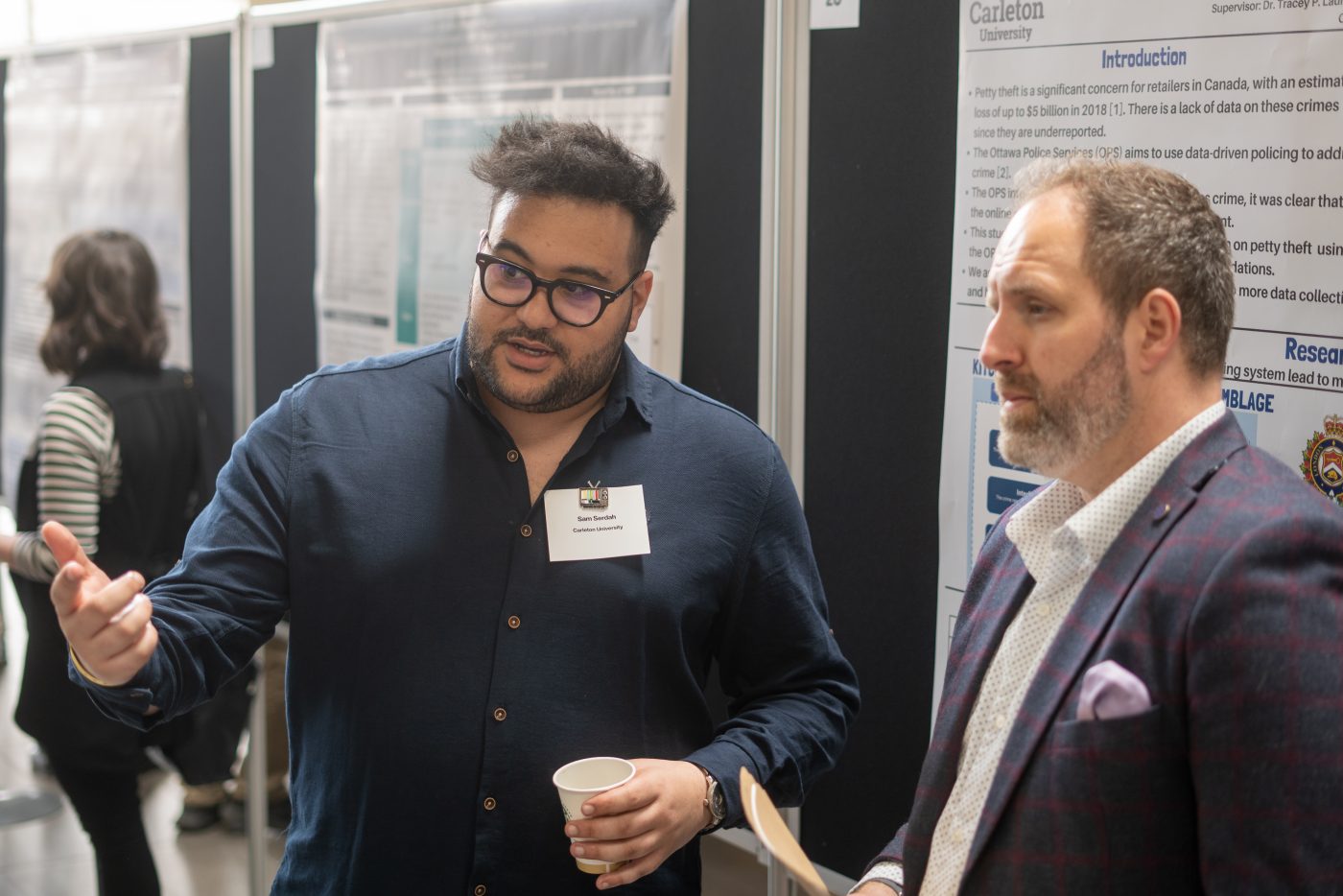 Congratulations once again to all of the winners!
Friday, April 28, 2023 in Data Day News, Event, General, Graduate Studies, Research, Student
Share: Twitter, Facebook