Each year the Faculty of Science hosts a special event to recognize and celebrate the high-achieving science students whose hard work and dedication to their studies over the previous academic year earned them a place on the Dean's Honour List.
Dean's Honour List Virtual Celebration
Recognizing Outstanding Academic Achievement
Congratulations, Science Champions!
*UPDATE: The Social Media Challenge submission window has been extended to Friday, Mar. 18.
If you are one of the Carleton University science students who earned a spot on the Dean's Honour List in the 2020/21 academic year, please keep an eye on your e-mail inbox for a special invitation from the Office of the Dean of Science.
This year, our celebration consists of three parts: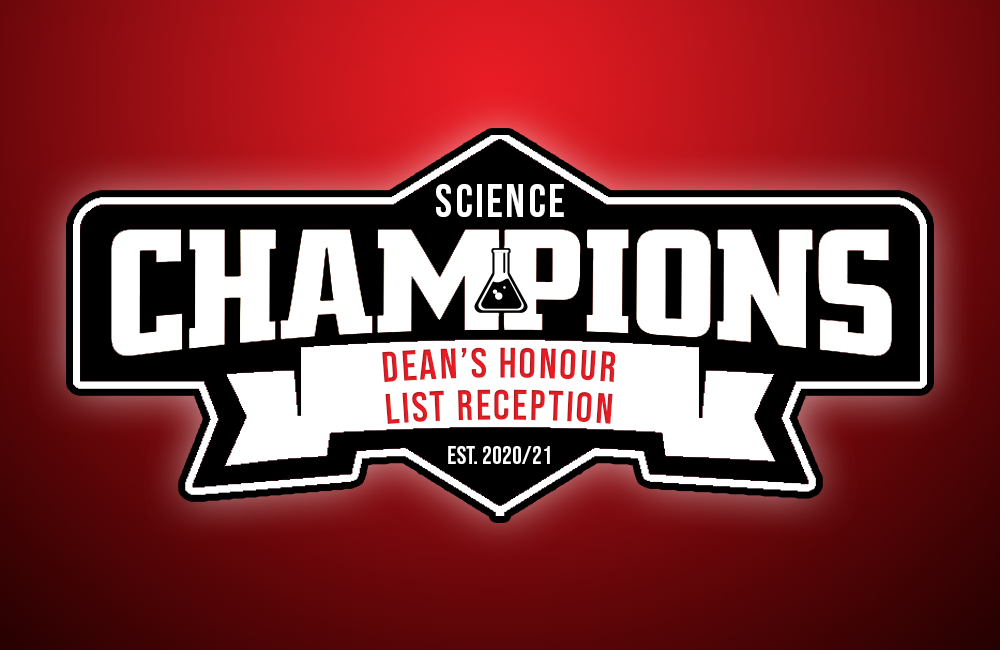 In previous years, our Dean's Honour List event themes have included Broadway Stars, Academy Award Winners, Mardi Gras, and Science Around The World. This year, our theme is Science Champions, a nod to the fact that you rose to meet the challenges you were presented with over the past year, fought your way through and ultimately, you reigned academically victorious.
Hats off to all our 2020/21 Science Champions!
Video Celebration
Visit our YouTube channel to watch the special video. The video includes congratulatory messages from the Interim Dean of Science, Maria DeRosa as well as the Associate Dean of Science (Recruitment and Retention), Kim Hellemans.
Social Media Challenge
Let's do this, Science Champions! Check out our Instagram page at @CarletonScience and visit our 'Reels' section. There you will find a video containing instructions and challenge details (also available as a PDF here). All participants will have the opportunity to win prizes. Note that you do NOT have to be an Instagram user to enter this challenge; you may also upload videos AND signed consent forms (download it here) to Dropbox using the button below. Submitted videos may be shared on the faculty's social media.
The deadline to participate has been extended to Friday, Mar. 18. Winners will be selected by random draw and announced shortly after the challenge ends. 
A gift for you!
In celebration of your academic achievements, we'd like to give you something! If you received an e-mail indicating that you made the Dean's Honour List in 2020/21, please e-mail odscomms@carleton.ca to arrange for on-campus pickup.
Kindly note that, due to tight timelines, we are no longer collecting mailing information. If you submitted your mailing information via the form on this web page prior to Feb. 10, 2022, you can expect to receive the gift at the address you provided.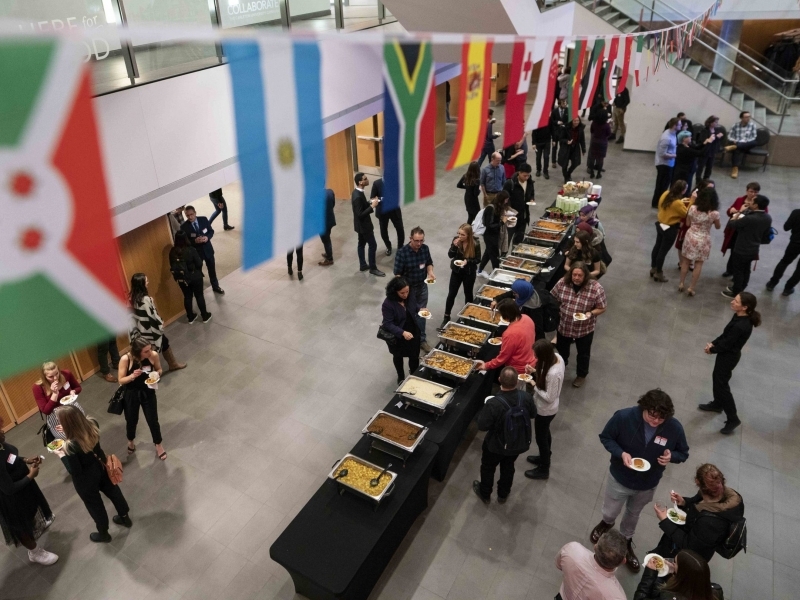 Dean's Honour List Reception 2019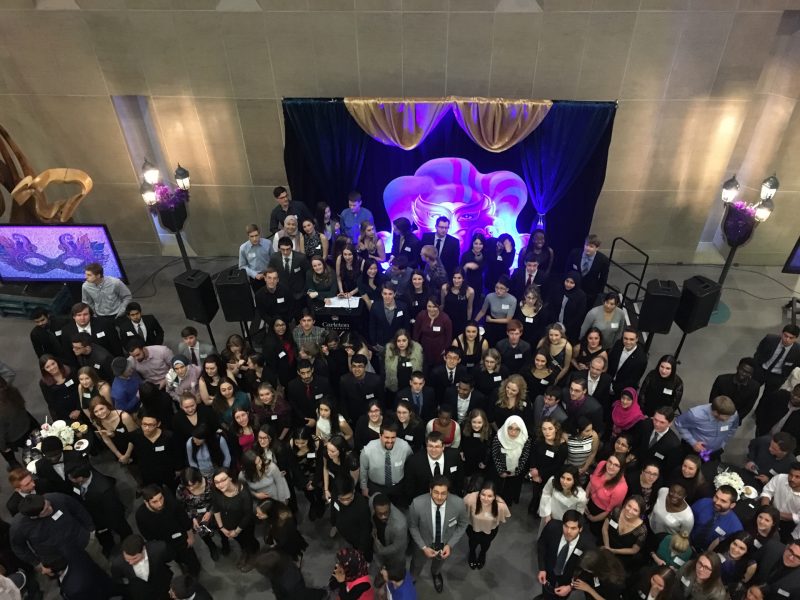 Dean's Honour List Reception 2017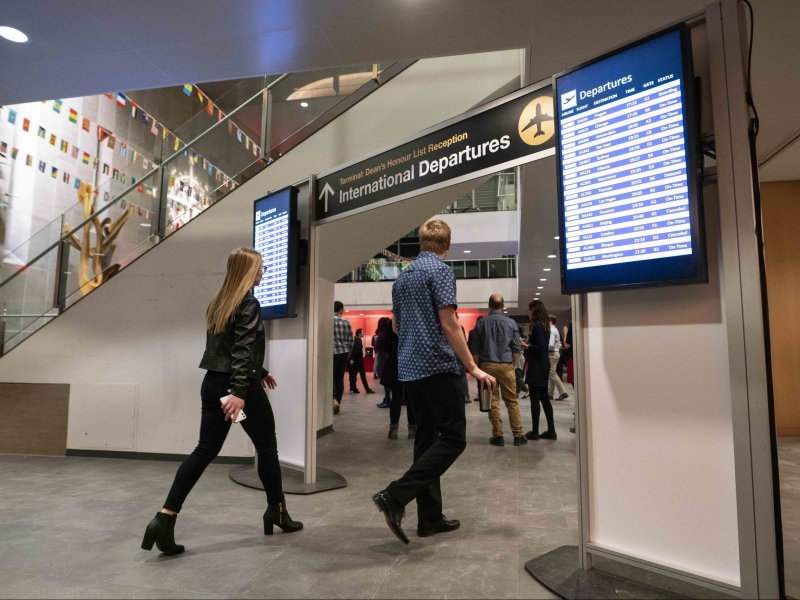 Dean's Honour List Reception 2019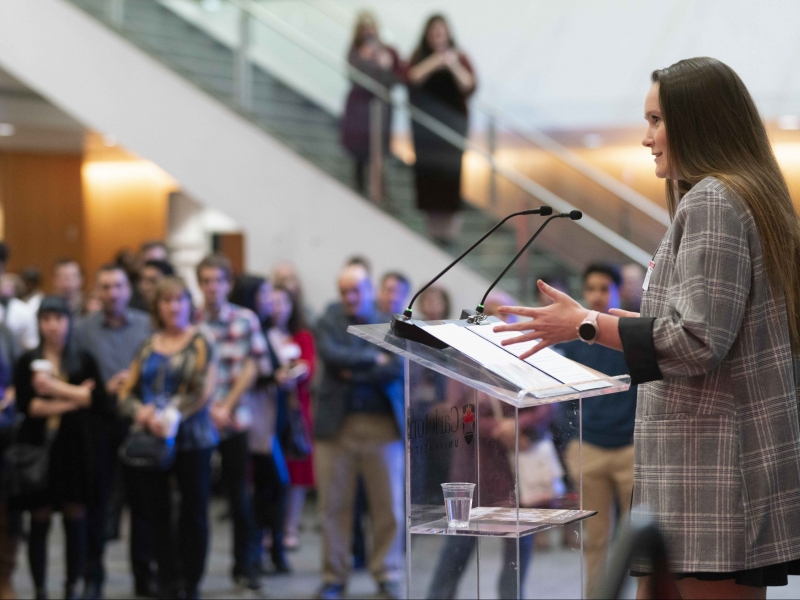 Dean's Honour List Reception 2019