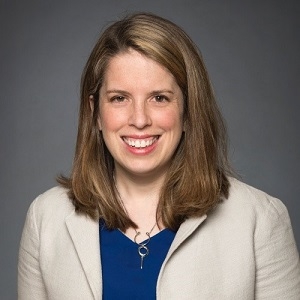 Erin Mulvihill
Assistant Professor, Faculty of Medicine, University of Ottawa and Ottawa Heart Institute
Biography
Dr. Erin Mulvihill obtained her PhD in Biochemistry from the University of Western Ontario under the supervision of Murray Huff, PhD, in the Vascular Biology Group at the Robarts Institute. During her doctoral studies, Dr. Mulvihill's work focused on understanding how interventions with pharmacotherapy and naturally-occurring flavonoid compounds can target hepatic lipoprotein production and prevent the formation of atherosclerotic lesions.
Dr. Mulvihill completed postdoctoral training under the supervision of Dr. Daniel Drucker, a notable leader in the fields of incretin biology and Type 2 Diabetes at the Lunenfeld-Tanenbaum Research Institute, located at Mount Sinai Hospital. During her postdoctoral tenure, Dr. Mulvihill led a detailed molecular assessment of how DPP4 inhibitors lower blood glucose using a combination of mouse genetics and pharmacology. She has also been involved in understanding how incretin therapies impact cardiovascular disease using a number of experimental mouse models. She was awarded a Lunenfeld-Tanenbaum Research Institute Innovation Grant in 2016.
Dr. Mulvihill joined the University of Ottawa and University of Ottawa Heart Institute in July 2017. Her program is funded by the Canadian Institutes of Health Research, Diabetes Canada, the Natural Sciences and Engineering Council of Canada, the Diabetes Merck Investigator Studies Program, and the Canada Foundation for Innovation.
Research & Clinical Interests 
Dr. Mulvihill's has an expertise in lipids and lipoproteins, models of diabetes and cardiovascular disease, intestinal biology and mouse genetics. Her research program contributes to improving our understanding of the molecular events which contribute to metabolic and cardiovascular disease.