The human brain is the most complex organ in our body – and the least well-understood.
Inside our brains, billions of neurons interact in complex networks that are in a constant state of flux. Those interactions shape everything we perceive, think and feel. We project them into the world through actions large and small, but they occur on a molecular level.
The study of the inner workings of the brain only emerged as an academic discipline in the 1970s. Neuroscience builds our knowledge of the nervous system by drawing upon an interdisciplinary toolkit that includes biology, psychology, engineering, statistics, computer science, and medicine. But the more we learn about how our brains work, the more there seems to be to known.
At Carleton, the study of neuroscience began primarily within the departments of Biology and Psychology, but in 2010, a standalone Department of Neuroscience was founded. The decade since has been one of tremendous growth.
"Being a standalone department that runs its own undergraduate program allowed us to design an undergraduate program whose entire focus is neuroscience," says John Stead, an Associate Professor and the department's Chair from its founding until 2018.
In the beginning, the department had less than 100 undergraduate students. That number has grown more than five-fold. In 2012, it launched a new undergraduate program designed within the new department, and now there are more than 500 undergraduate students pursuing neuroscience majors at Carleton, with an additional 200 students studying for a minor.
The growth in student numbers has helped create opportunities for researchers, and the number of full-time faculty has more than doubled – from 7.5 to 17.
"Our department has always maintained a major focus on understanding responses to stress, asking questions the involve the study of molecules, cells, circuits, animal models and humans," says Stead.
But as the department has grown, its research interests have diversified.
"There is a wide range of health challenges that the nervous system is involved in," says Michael Hildebrand, an Associate Professor and the department's Graduate Chair.
"There are research projects exploring nervous system function in both health and disease at a variety of levels ranging from the roles of individual molecules to the behavioural and social consequences of these changes."
"The past few years have presented the graduate students contributing to that research with real adversity."
"We moved into a new building and then had a pandemic, but they've shown grit and resilience. They've dug in to meet these challenges, and are still producing major academic contributions and winning awards."
The new facility in the Health Sciences Building was opened in 2018, and is designed to facilitate collaboration between different approaches.
"It will further enhance the multidisciplinary nature of our research," says Stead. "Labs have an open plan design, which really helps with collaboration. We are also now physically closer to our colleagues in chemistry and biology."
"Once everyone is vaccinated, and we are all able to get back in the lab, it is going to be really exciting to see our research continue to grow."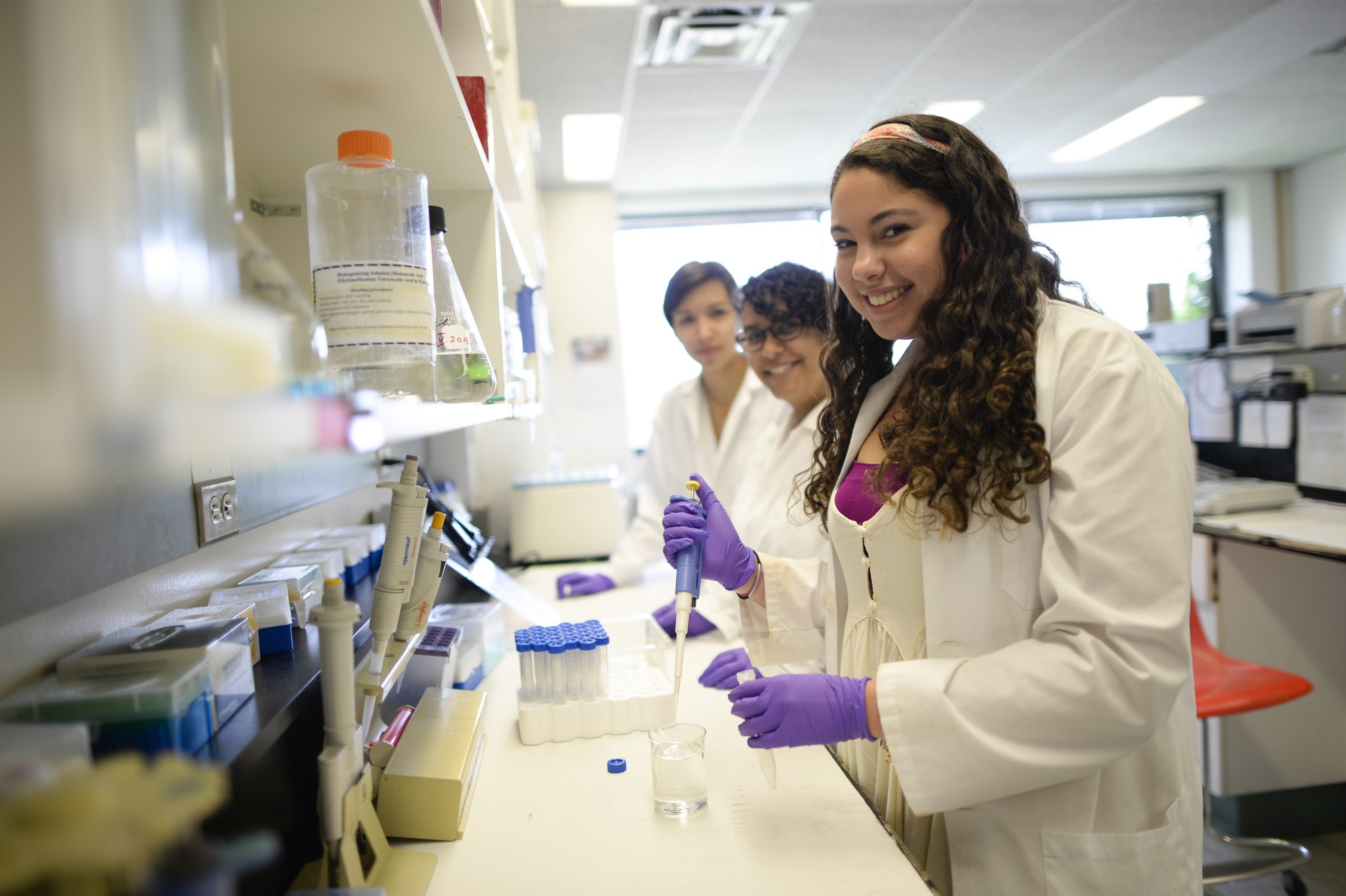 Student-Centred Approach
"Our students have really been our biggest advertisement," says Kim Hellemans, the Chair of the Department of Neuroscience.
"We want our students to feel like our department is their home on campus, to make an effort to get to know them, understand their career goals, and support them to reach those goals. We have one of the university's highest retention rates. Students tend to stay in our program, they don't switch or drop out. When they graduate, our students often tell their friends or siblings how much they enjoyed it."
A former student himself, Zachary Patterson returned to the department to accept a position as an instructor. Patterson earned his PhD in neuroscience in 2014, and worked as a knowledge broker at the Canadian Centre on Substance Use and Addiction for four years after he graduated. Patterson credits the department's culture of collegiality with helping students feel welcome.
"When I started studying neuroscience, professors were viewed as these inaccessible, almost god-like characters," says Patterson.
"Now, those barriers have broken down. Everyone has a doors-open policy, and I think students really reap benefits from being able to view us as actual people. For me, it wasn't long ago that I was in their shoes, and I can relate to what they are going through. That humanizes faculty a little bit, and deepens the relationship between professors and students. I really think the department is special in that regard."
Hellemans credits that culture with having been able to build from the ground up.
"Every university department has a culture, and cultures are acquired over time," she says. "We're lucky because we're young. We were able to start from the ground up and develop that culture. That crystallized our values. We're under the radar at Carleton, but a lot of people are starting to know about us.
"Our students are knocking it out of the park. They are recognizing the opportunity of being taught in a brand-new teaching lab with fantastic faculty members who love teaching. I feel like we're a hidden gem."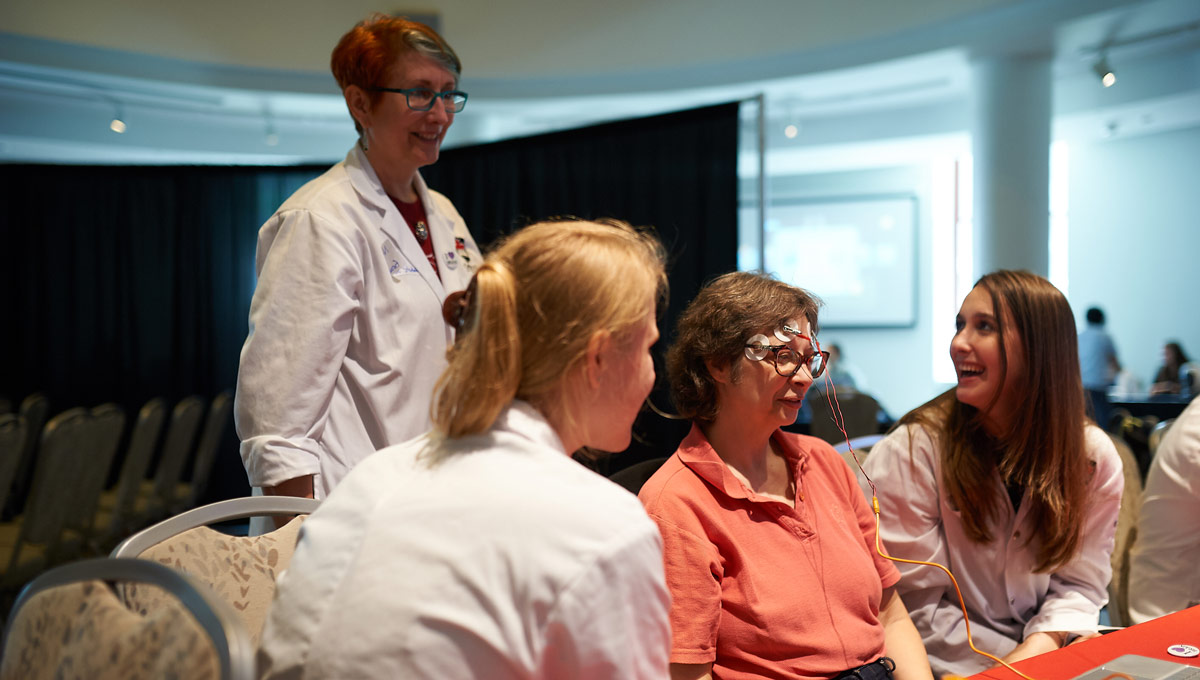 Committed to Community
Over the past decade, there has been an increased awareness of the importance of mental health and well-being. That has created opportunities for the department to engage with the public, which has been another factor in its growth.
"We're often in the community, speaking about how the brain works, how stress produces a decline in mental health, how it can lead to mental health problems and promote addiction, and how social and environmental factors can reduce these effects of stress to promote resilience" says Alfonso Abizaid, a professor of Neuroscience.
"For the past three years, we have been giving presentations at Ingenium – the Canada Science and Technology Museum, with hands-on activities. We also set up booths on campus during Brain Awareness Week. It takes a lot of organization, and a lot of work from our students, on top of what they normally do."
Those efforts did not go unnoticed. The Society for Neuroscience and the Canadian Association for Neuroscience both recognized the Ottawa Chapter of the Society for Neuroscience with 2019 Neuroscience Outreach and Advocacy Awards for their education and knowledge transfer activities. The group has more than 100 members from Carleton and the University of Ottawa, and was coordinated by seventeen Carleton students.
READ: Neuroscience Chapter Wins International Award for Unique Public Outreach 
"We give presentations in schools, and match them to the curricula — so they complement what students are already learning," says Abizaid.
"Students are more likely to ask questions to our presenters that way, and when our undergraduates give the presentation, kids don't see them the same way. As a professor, they see you as an old guy. But when they look at a student who is only a few years older than them, it's a different story."
The day before Ontario's first COVID-19 lockdown began in March 2020, Abizaid presented at a local high school with an undergraduate student.
WATCH: Alfonso Abizaid joins CTV News Ottawa to discuss pandemic isolation effects on well-being
"The student I presented with was a Muslim woman and a person of color. She did the presentation, and I just switched the slides. When I give this presentation, I usually get questions, but I never get questions from girls who are obviously Muslim. In this particular presentation, the female student presenting with me was Muslim and a person of colour, and afterward, all of the Muslim girls asked her questions, came to see her, and asked how they could study neuroscience."
"It was inspiring, and showed me first-hand how the diversity in our student population can break down barriers and attract kids that would not otherwise feel comfortable speaking."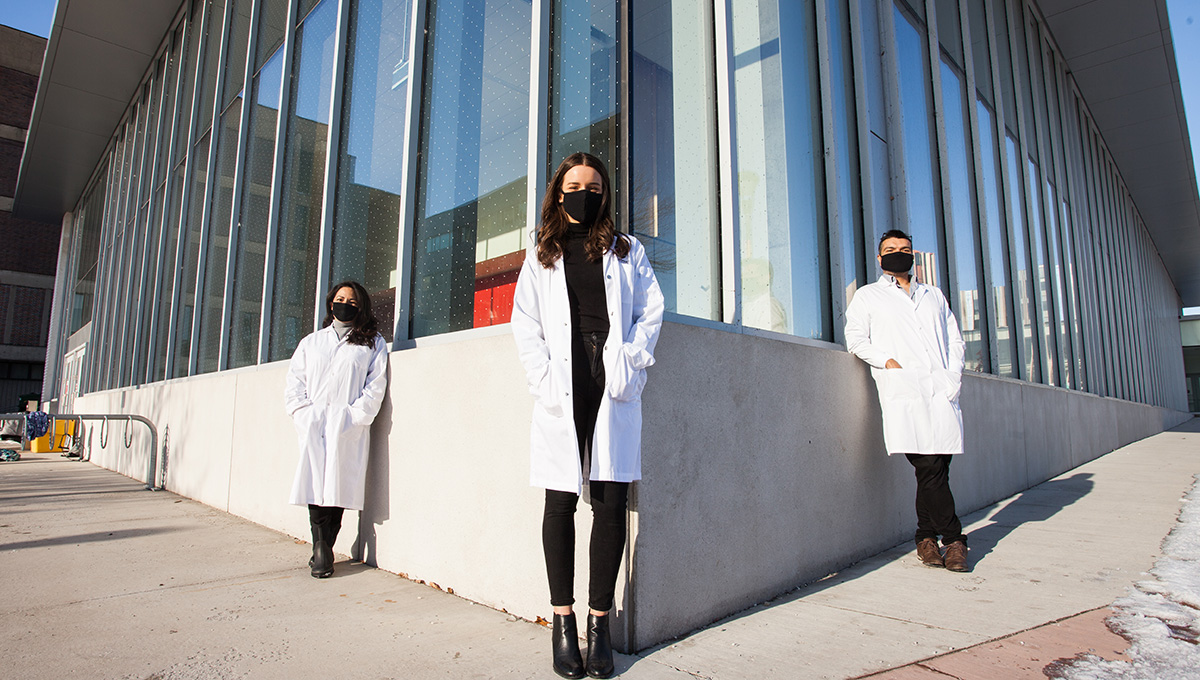 Department Looks Toward The Next Decade
"When we became a department, we had to undertake all of our own administration responsibilities," says Matthew Holahan, a professor who served as the department's undergraduate chair during its early years.
"It was a big learning curve, because we had always depended on the Department of Psychology for that. Then, all of a sudden, it was on us. As the undergraduate chair, I had a lot to learn, and it was pretty intense. But from those beginnings, we have really grown. We have built a solid graduate program, a solid undergraduate program, and now we have a new building. Once the COVID-19 pandemic settles down a little bit, and we can get that building up to full usage."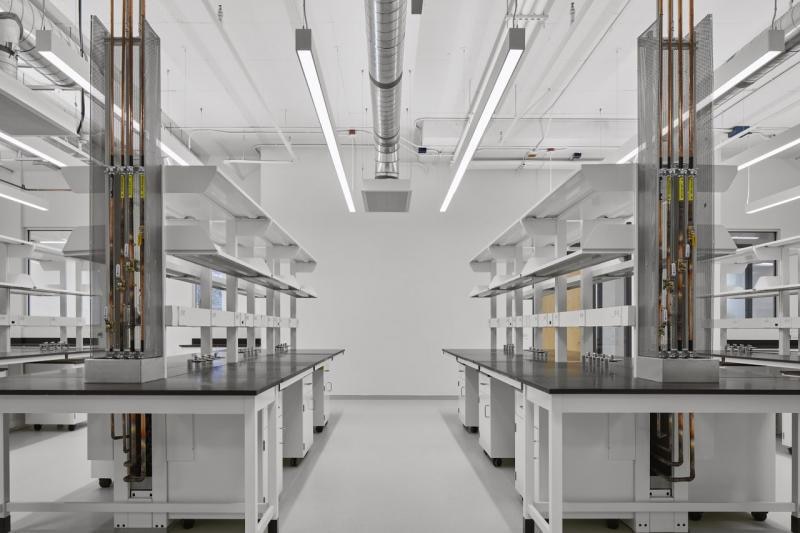 "The horizon is looking pretty good for neuroscience at Carleton."
The department's current undergraduate chair takes a similar view.
"We have award-winning teachers, world-class researchers, and support staff and administrators who are attentive, thoughtful, and proactive," says Stead.
"We are extremely student-focused, and that goes across the whole department – as teachers and as mentors. We've had to work very hard to launch our programs and ensure their success. As a result, every single member of the department feels personally invested in the department's success and the well-being of our students."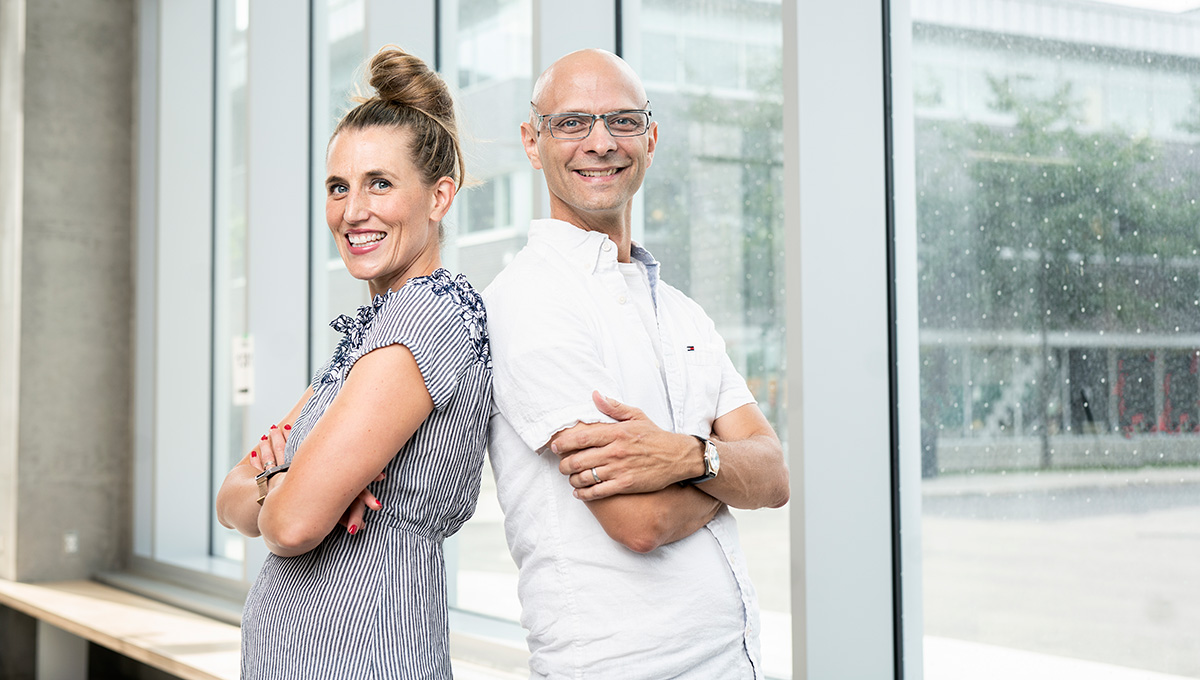 Carleton Neuroscience Links and Resources
Department of Neuroscience