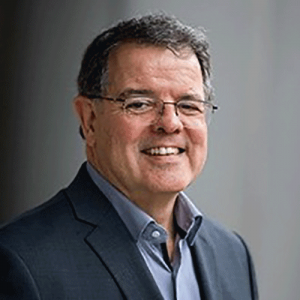 Ken Lawless, MSc
Senior Director of the Ottawa Health Innovation Hub, uOttawa, Director of the Canadian Pandemic Preparedness Hub (CP2H)
Biography
Ken Lawless has been very active in promoting investment in, and commercialization of, life sciences companies and technologies in Canada throughout his career. He is the Senior Director of the Ottawa Health Innovation Hub, Office of the Vice President Research & Innovation, uOttawa and the Director of the Canadian Pandemic Preparedness Hub (CP2H). He has served as President and CEO of Epitope Capital Corp. a privately held consulting company and is a former CEO of BioDiesel Reactor Technologies Inc. He was the Founding President and CEO of the Ottawa Life Sciences Council (OLSC) from its inception in 1994 until 2006.
During his career, has helped over 150 life sciences companies with incubation, partnerships, and financing. He has served on numerous private and not-for-profit boards, expert panels, task forces and selection panels including Vice Chair of the Health Standards Organization (HSO) and Co-chair of Accreditation Canada. He currently sits on the board of the Ontario Institute for Cancer Research (OICR) and its venture capital arm FACIT.
He graduated from the University of Ottawa with an M.Sc. in Biochemistry and Molecular Biology in 1986, and a B.Sc. (Hons) in Biochemistry in 1983.